HOMEBUILT RANS S-7 Courier and Other AIRCRAFT
<![if !vml]>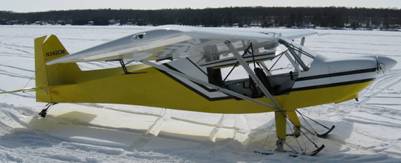 <![endif]>
2016/04/09
Need your plane moved?
Iím retired and have time to travel. Much of the enjoyment Iíve had from aircraft has been while bringing new purchases home or delivering aircraft Iíve sold. For more details on this see:††††† †http://www.stoneylake.org/pipcom/ransmodels.htm#background
If you have an interesting trip involved in moving your aircraft Iíd be happy to do it and even pay some of the costs.
To see some of the routes Iíve flown take a look at:† http://www.stoneylake.org/pvmi.htm
Rans S-7 Courier Intro and Models | Floats | Mods and Tips | Cooling and Heating | Skiis
| Pictures and Videos | FOR SALE